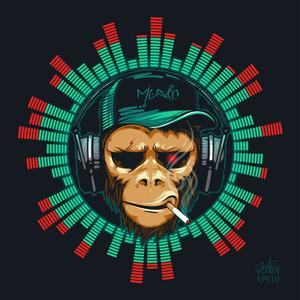 BEAT TAGS
Protect Your Creations
Mixes & Beats
PRODUCER TAGS
Promote Who You Are & Build Your Brand
Get The Credit You Deserve
$12-$19 Per Tag*
Based On Production Style
15 Words Maximum
The Shorter The Better
Your Audio Business Card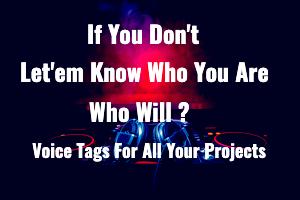 3 Business Day Delivery
Same Day Service
Is Available M-F
Order Before 3 PM EDT
Listen To Our Samples
Start Creating

HERE
Beat Tags Vs Producer Tags ?
In todays crowded music space its hard for your brand to stand out in the crowd & get the credit you deserve. It is now more critical than ever for your brand that you voice tag your mixes , beats & musical composition . Beat Piracy is the biggest headache any Beat maker can face . Innovations on the tech side of music haven't done much to curtail its piracy problem. By Voice Tagging your mixes & beats, also called audio marking, DJ Drops, your promoting who you are and are able to let the listener or potential customer know how to find more of your mixes and purchase your beats. The biggest difference between a Beat Maker Tag & A Producer Tag is how the voice tag is used and the goal of the tag. The Beat Makers goal is to sell the beats and protect those beats from piracy. The music producers objective is to build the brand , The Beat Maker spends a lot of time creating, promoting and selling there beats & is just one layer of the music project. The music producer has the job of putting those layers together. Yes you can be a Beat Maker & also a Producer if you put the finale product together.
How to Protect Your Beats From Piracy
It is very important to protect your beats . Simply take your beat sample demo and add your tag at low volume every 30 seconds or so , you want your potential customer to hear your beats but not rip you off. All Beat & Mix Tags By The Wigman are produced to glide right over the beats, no messing with the flow. You have a choice to have your Voice Tags Voiced Dry, Produced With Vocal FX & Fully Produced with both sound & vocal fx. Many Beat artist today only voice tag there projects at the begining and end. Now this is fine if your a music producer simply building your brand but if your selling your beats to producers, this is a big mistake and really depends on your relationship with that Producer. What about all the beats in between the voice tags ? Not only should you include your brand tag you should also include your socail tags info such as your website address & social media contacts, so no matter where your beats get uploaded to , you get the credit, you make money, and prevent piracy of your hard creative work.
What You Need To Promote & Protect Your Beats
Your Brand Tag
A Brand Tag or label is important to Beat Makers, Mix/CD Artist & Producers . A Simple Brand tag would be " Bass Pounding Beats By Rusticals "or " Trap Tested Beats By Money Soul"the shorter the better. You use The Brand Tag through out your beat sample demo. Your Brand Tag is your audio business card. You can keep it simple and clean or as complicated and nasty as you want. We know the more choices you have the harder it is to decide. All our Tags are voiced by The Wigman so you do not have to decide what voice to use. Is The Wigman Voice right for your Brand ? We do not offer voice choices. We do not offer female voices. If you like what you hear in our demos you will love what you get . Your getting your tags straight from our studio, we are not voice brokers . This also means faster turnaround and corrections . We are confident in our skills and back All our workmanship with a 100% Satisfaction Money Back Guarantee. Learn More
Your Social Tag
As Beat Maker Your sample demos should also include all your social media contacts & your website address. It is very Important to have all your social media contacts the same. A good example would be " Follow on all social media @djwigman " instead of " Follow on FaceBook @djwigman on Twitter @dj_wigman254 & on IG @TheWigman very confusing. Keep it simple.